Main content starts here, tab to start navigating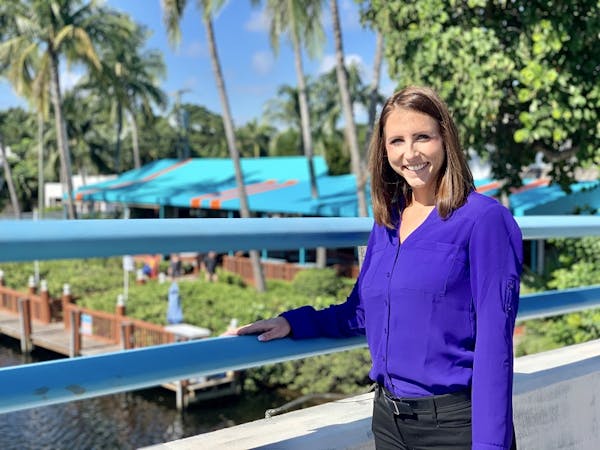 Lauren Choquette
General Manager
With a strong work ethic and no-nonsense attitude, Lauren Choquette strives for nothing but excellence when it comes to running a restaurant. Choquette started with the company in 2012 as bartender at Deck 84. In just three years she was promoted to front of house manager at Burt & Max's where she spent the last three years honing her managerial skills and instilling the values of a Rapoport's restaurant in all of her staff. She was then promoted to General Manager of Prezzo in Boca Raton where she ran operations until July of 2019. Recognized for her positive demeanor and professionalism, she was then offered the opportunity to join the team as General Manager at Deck 84.
Choquette began her career in the industry in 2005 while working her way through college at the University of West Georgia where she worked at a variety of hospitality positions including hotels, restaurant corporations and smaller chains. Choquette's managing style has always been very hands on. She is a strong believer in creating a welcoming environment for not only the guests but her staff too. From the back of the house to the front, the staff must be encouraged and set up for success, which is then translated into a great experience for all her guests.
Choquette spent most of her childhood in Boca Raton but was originally from Buffalo, New York. She moved to Georgia for college and then spent time in Tennessee and Massachusetts. It was her time in Tennessee that her love for the hospitality industry grew while working with the Brinker restaurant group as a corporate trainer. Brinker International is one of the world's leading casual dining restaurant companies operating more than 1,600 restaurants in 31 countries under the names Chili's Grill & Bar and Maggiano's Little Italy.
In her free time she enjoys nothing more than spending time with her family, who are very important to her. She currently lives in Lake Worth with her husband Tim and their dog, Winnie.