Main content starts here, tab to start navigating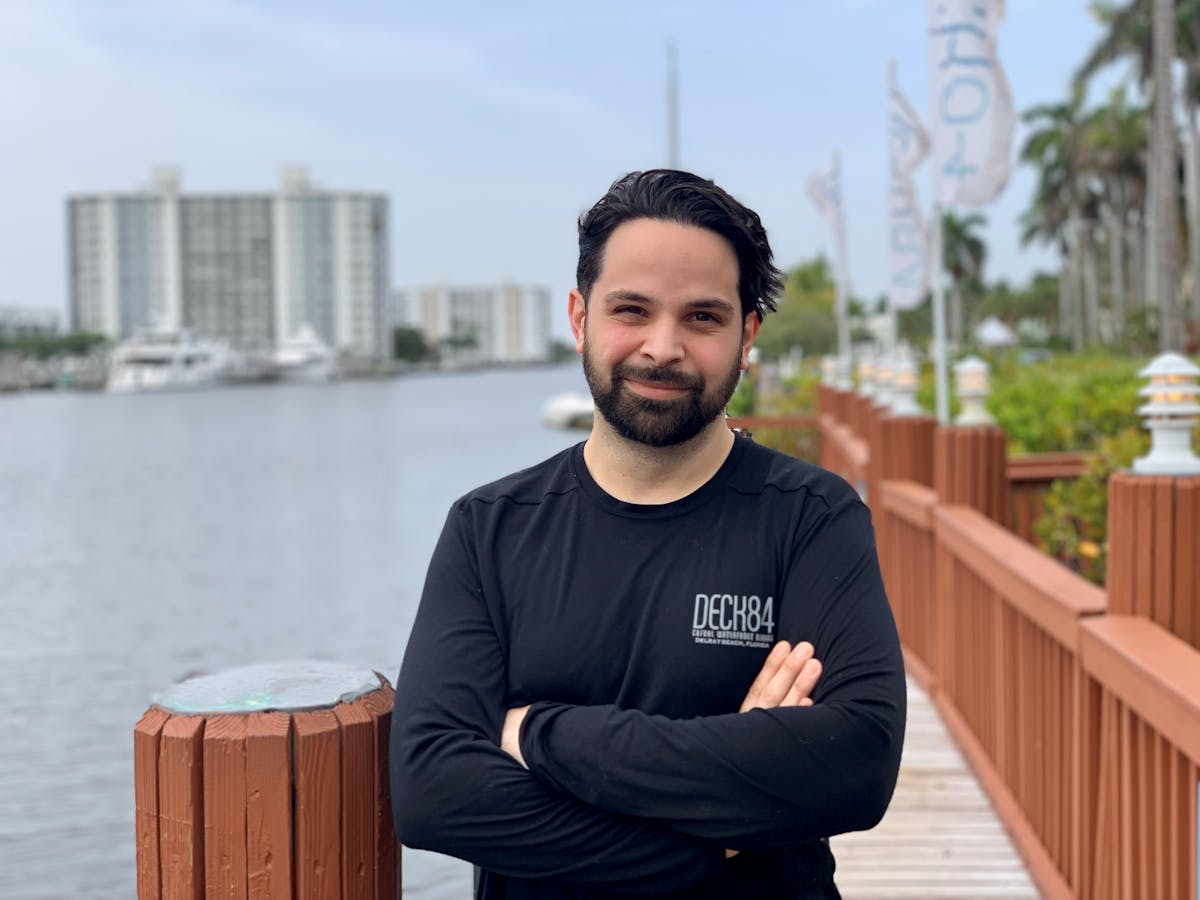 Addam Actis
Executive Chef
Hailing from the Poconos, Chef Addam Actis grew up in a strong Italian household in the small town of East Stroudsburg, Pennsylvania. He fondly remembers his grandparents hosting all the holidays and traditional Sunday dinners where his grandmother did all the cooking. Nobody was allowed to help, except young Addam. He credits those early days with his grandma for the reason he decided to become a chef.
In 2009, he graduated from East Stroundsburg University where he received a bachelor's degree in hospitality management. During his college years, he spent time staging at Michelin star restaurant, WD-50 in New York City as well as Gramercy Tavern. He also staged at Michelin star restaurant McCrady's in Charleston, South Carolina.
When he turned 21, he decided to take his passion to Florida and got his first serious chef job at Sundy House in Delray Beach in 2009. He started as a sous chef under Chef Dan Ramos and then eventually was promoted to Executive chef. After that, he spent many years with the Rapoport's Restaurant Group as a sous chef at Henry's, the former Bogart's Bar & Grille, Deck 84 and Burt & Max's. In between positions he actually opened up his own restaurant in Delray Beach with a colleague from Sundy House. Eventually, he found his way back to the Rapoport's group starting with an Executive Chef position at Burt & Max's in 2020 and now he's back at Deck 84, heading the kitchen.
His approach to cooking leans a bit more modern. He likes to use simple, familiar flavors to let the fresh ingredients that nature has provided shine through. As the Executive Chef at Deck 84, Chef Addam prides himself in getting his whole team involved. He values their feedback and suggestions when creating a menu and strives to create a positive back-of-house atmosphere. He is nothing short of polite and courteous to all his staff, vendors, and guests.
In his free time, he enjoys taking care of his pets, two dogs and one cat. He's an avid biker, riding up to 20 miles a day, 4-5 times a week; often missing those mountain biking days from his time growing up in the Poconos. You can also find him watching sports, most likely the 49ers, catching up on tv shows, or watching movies and history films.
Chef Addam currently resides in Delray Beach, just a short 5 minutes from Deck 84.